September is #BetterBreakFastMonth and we're here for it. That's why we've dedicated this blog to the importance of breakfast. After all, it is the most important meal of the day. In fact, eating breakfast can help your heart, digestion, bones, and more. Furthermore, it helps boost your energy levels and keep your metabolism up for the day. People enjoy different foods for breakfast and it is so versatile that you can eat it for lunch or dinner and some people do!
An "eggtastic" breakfast
Eggs are one of the most popular breakfast foods and can be prepared in many ways. Whether you like them scrambled, hard-boiled, or sunny side up, they are delicious and nutritious. You can enjoy eggs in our Los Angeles micro-market in a breakfast burrito or sandwich to get a protein kick to keep you full and satisfied throughout the morning. In the near future, we are looking to expand our breakfast offerings including more egg options.
You don't need to be Greek to enjoy yogurt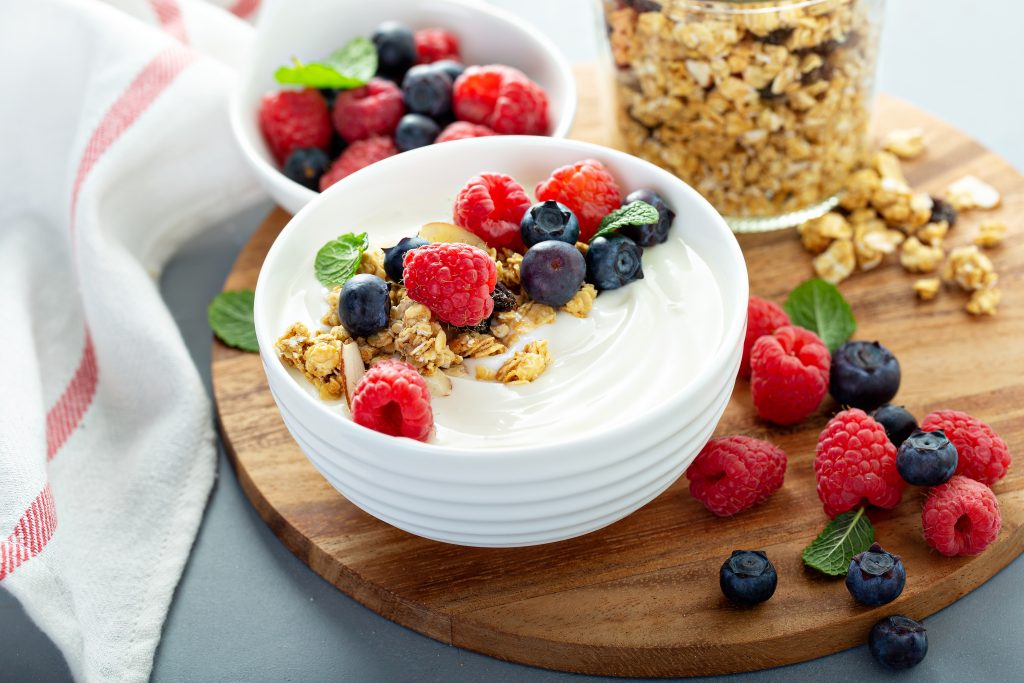 If you're looking for lighter fare, why not try a yogurt and granola breakfast? It's high in protein, calcium, vitamins, and probiotics, and great for gut microbiota.  Through our office pantry service, you can enjoy the health benefits that come with a yogurt and granola breakfast. However, if don't want granola, then try our cereals with fresh milk. Your employees can enjoy convenient grab-and-go options like cereal, parfait, oatmeal, and granola through our Los Angeles office pantry service. Most importantly, it's a great way to show busy employees that they are valued and appreciated in the office.
Fruit is a great option
For those looking for lighter fare in the morning, fruit is a refreshing way to start your day.  Eating fruits has many benefits. They are a source of essential vitamins and minerals and are high in fiber. Fruits provide many health benefits and can reduce a person's risk of developing heart disease, inflammation, and diabetes. Get your fill of fruits at the office through our Los Angeles food vending machines.
Breakfast has its benefits
Breakfast is such an essential part of the day. And, if you're still not convinced, these reasons may help change your mind.
Give your body plenty of essential nutrients.
Boost brainpower and improve concentration.
Prevent weight gain and avoid higher-calorie foods later in the day.
Eggs are packed with protein, vitamins, and antioxidants which help you maintain healthy skin.
Increase your energy and avoid a mid-morning slump.
Is it even a complete breakfast without a hot beverage?
In our humble opinion, a delicious breakfast should include a soothing hot beverage. Indulge in your breakfast with a gourmet cup of coffee or tea with our Los Angeles office coffee and tea service. We customize our service to meet the needs of your Los Angeles office whether you're looking for traditional,  single-cup, or bean-to-cup coffee brewers.
To sum up, at Premier VendGroup, we love breakfast!  Set aside time in the morning to enjoy it at the office and fuel up for your day.
For more information about adding office coffee, micro-market, pantry, or vending services to your Los Angeles break room, contact Premier VendGroup at 562-928-1301 or service@premiervendgroup.com. We look forward to working with you!