Water. It's the most perfect thirst-quenching beverage on earth. In fact, we could not live without it. According to The U.S. National Academies of Sciences, Engineering, and Medicine, men should drink about 15 cups of fluids a day and women should drink about 11 cups of fluids a day. The fluids can be from water, other beverages, and food. While about 20% of daily fluid intake comes from food, the majority comes from beverages.  In other words, drinking water is very important and we agree.  That's why we offer Los Angeles water filtration services to meet the needs of  Southern California businesses.
Hydrate with our water filtration services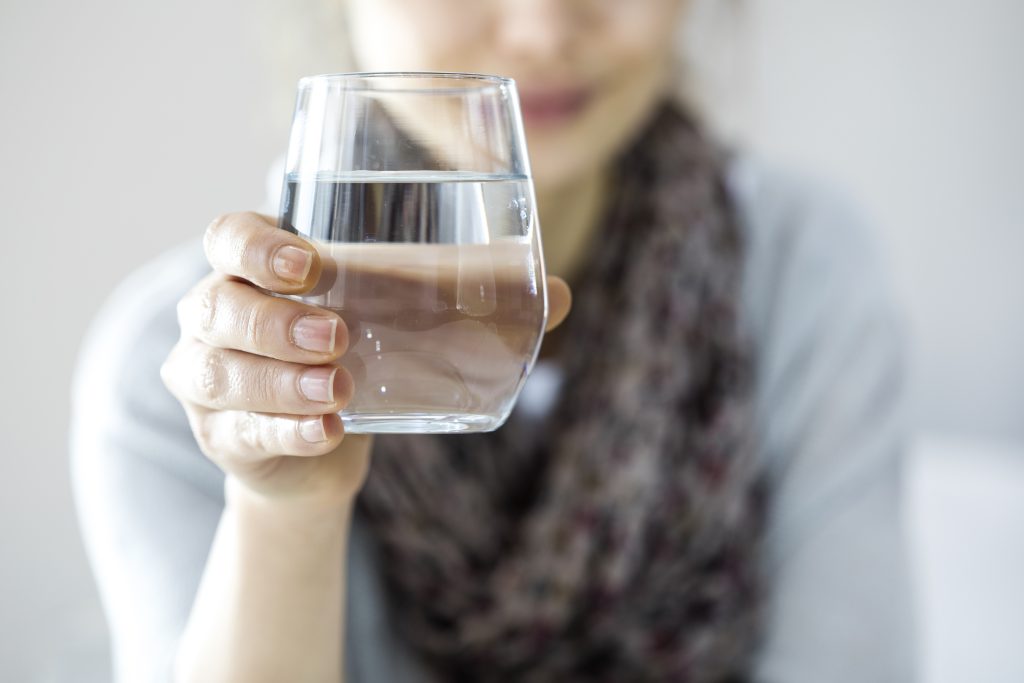 Los Angeles companies can enjoy fresh, pure drinking water in the break room with our plumbed-in, free-standing, and countertop water filtration solutions. Furthermore, our eco-friendly options can be customized to meet the needs of your Los Angeles office.
Bevi
®

water dispenser

Make it fun to drink water! This smart water cooler offers still, flavored and sparkling water. The Bevi water dispenser allows you to customize your water by mixing combinations of flavors such as lemon, peach mango, lime mint, and more. You can also enhance your water by adding caffeine, electrolytes, or immunity for an extra boost. And, the built-in technology lets you customize your drink using your mobile phone. The Bevi water dispenser has a sleek design that fits well in your break room next to your Los Angeles office coffee station.
Refresh with Wellsys
®

water filtration system

We offer both free-standing and countertop units. The Wellsys system uses state-of-the-art filtration technology that can be tailored to local water conditions so that you get pure, clean water in the break room.
5-gallon jugs
For Los Angeles offices with high water consumption, we offer a simple, straightforward solution — our 5-gallon jugs. The water is enhanced with minerals to provide a crisp refreshing taste with zero calories and zero sugar. Everyone in the office can enjoy plenty of water.
Hydrated employees are healthy employees
It's a fact that drinking water is good for you. Consider the many benefits of drinking more water and staying hydrated throughout the day.
Water carries nutrients and oxygen to your cells
Flushes bacteria from the bladder
Aids digestion and weight loss
Affects energy levels and brain function
Cushions the joints
Protects organs and tissues
Regulates body temperature
Helps maximize physical performance
Ice cold solutions
We haven't forgotten about those of you who love a cold drink on a hot day. Enjoy ice-cold beverages with our high-performance ice machines. We offer everything from Follett countertop to large commercial units. Our team will find the ice machine solution that meets the needs of your Los Angeles workplace.
Streamlining our water filtration services with Supply Wizards
Premier VendGroup has partnered with Supply Wizards to enhance our Los Angeles water filtration services.  In short, clients will be able to view our water service filtration products all in one place. In addition, they'll be able to place orders online rather than having to call or email us.  Stay tuned for more information about this partnership in an upcoming March blog post. We are excited to be able to bring our clients a better experience through this partnership.
Contact Premier VendGroup at 562-928-1301 or service@premiervendgroup.com  for information about our office coffee, micro-market, office pantry, or vending services. We look forward to working with you!