Impress employees with more beverage, snack, and food choices available 24/7.
Set a new standard in your workplace for beverages, snacks and meals with a modern office kitchen that is stocked 24/7 with a wide variety of delicious, fresh and nutritious selections making it a valuable asset to your business.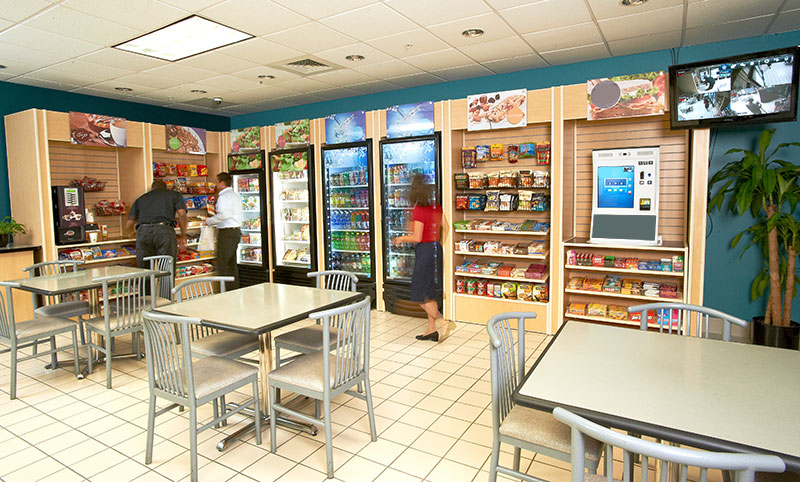 Update your break room with the sophisticated design and technology of a modern micro-market.
Micro-markets offer more space for today's must-have fresh foods, top-selling drinks, and popular snacks.
Make a purchase in your Los Angeles break room any time with the secure self-checkout kiosk.