Adding more common area amenities can make life easier for your residents. One great amenity to consider is vending machines. Los Angeles vending machines give 24/7 access to snacks. If residents are craving a midnight snack, they don't have to change out of their pajamas! They can grab chips, a candy bar, or some trail mix from the vending machine. Plus, grabbing a beverage on a rainy day is easier than running to the store.
At Premier VendGroup, we make it easy to bring vending machines to your apartment complex. Discover what our apartment building vending service can do for you.
Upgrade Your Lobby with Modern Apartment Building Vending Services
We can install our Los Angeles vending machines in your apartment complex. Where is the best place to add them? There are many options. The best place depends on your apartment complex setup. We'll put them wherever you'd like such as the rec room or the lobby!
The lobby is a popular place to include beverages, fresh food, and snack vending machines. You could also add them to your laundry center or game room. This service makes life easier for your residents. Instead of leaving the building, they can find snacks and drinks onsite.
We're your go-to service provider. Let us help you with all of your Long Beach vending needs. We take care of it all from installation to stocking products. Our goal is for your residents to enjoy a superior vending experience.
Our Vending Solutions are Designed for Residents
What makes our vending machines stand out? Our vending machines are the perfect choice for your apartment complex. Here's why: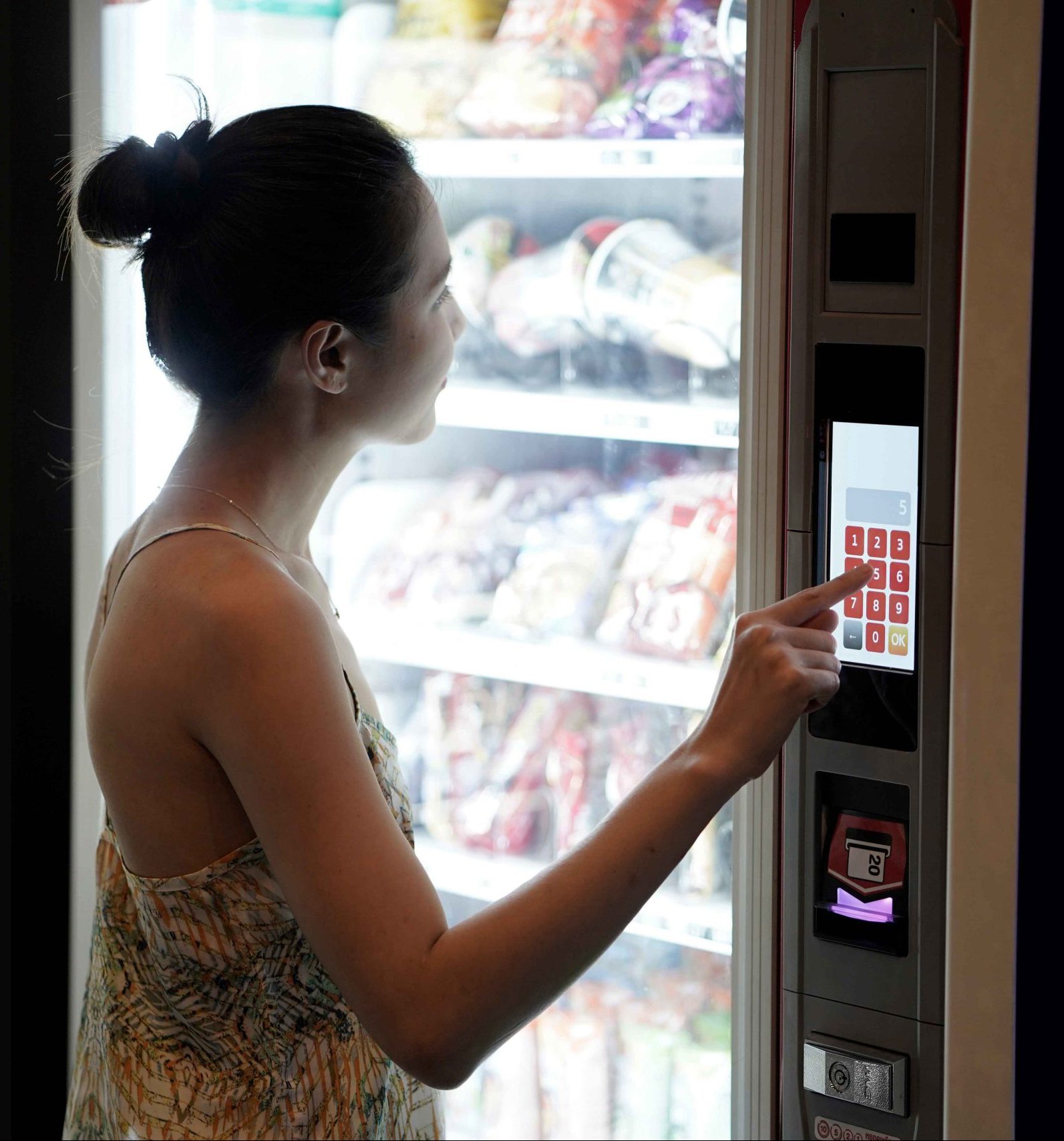 Modern Design: Our modern machines are sleek and elegant. They fit perfectly in most spaces. Plus, we use the latest technology to monitor them from afar. This helps us ensure every customer has a great experience. So, there's no hassle for you!
Convenience: Customers won't have to leave the building to get snacks, beverages, water, or fresh food. Your residents will love having 24/7 access to refreshments.
Variety: We monitor our machines to ensure only top-selling products remain. We also add new products to keep customers engaged. Do you have a special request? Let us know! We can bring in your residents' favorite items.
Our fresh food vending machines include many options. From sandwiches to wraps, and salads, there are many choices. If you want to offer even more variety, why not try an Anaheim micro-market? It's like a small convenience store. There, customers can find a larger variety of snacks, fresh food, and drink options.
Why Choose Premier VendGroup Apartment Building Vending Machines?
Our vending machines are best for your residents and best for your building. Why? They are energy efficient. That means they won't run up your electricity bill.
Another reason to love our machines is payment options. Don't worry about digging for coins. Customers won't ask for change at the front desk, either. Our vending machines accept mobile wallet and credit card payments. Customers can pay however they'd like!
We also monitor our machines from afar. This helps us keep our vending machines stocked and ready to use. That way, your property manager won't have to worry about maintaining the machines. We take care of everything.
Upgrade Your Los Angeles Apartment Building Vending Service
Get in touch with us to take your common area amenities to the next level. We're here to make your residents' lives easier and more enjoyable. Call Premier VendGroup at 562-928-1301 to talk about your needs. We can transform your Los Angeles apartment building into a more convenient living space.