Employee retention can be a challenge for many businesses.  In fact, employee turnover is often cited by workforce management as the biggest issue they face. It is costly for a business because it takes time, money, and resources to hire and train new employees. High turnover can also affect the performance of an organization.  Finally, as the availability of skilled employees decreases, it can become difficult to keep sought-after employees. For these reasons, it is important to focus on employee turnover.
Refreshments an important part of  the employee retention strategy for Los Angeles businesses
We've come up with a few ideas on how you can use refreshment services to reduce turnover and keep good employees.
A Cafe in the Break Room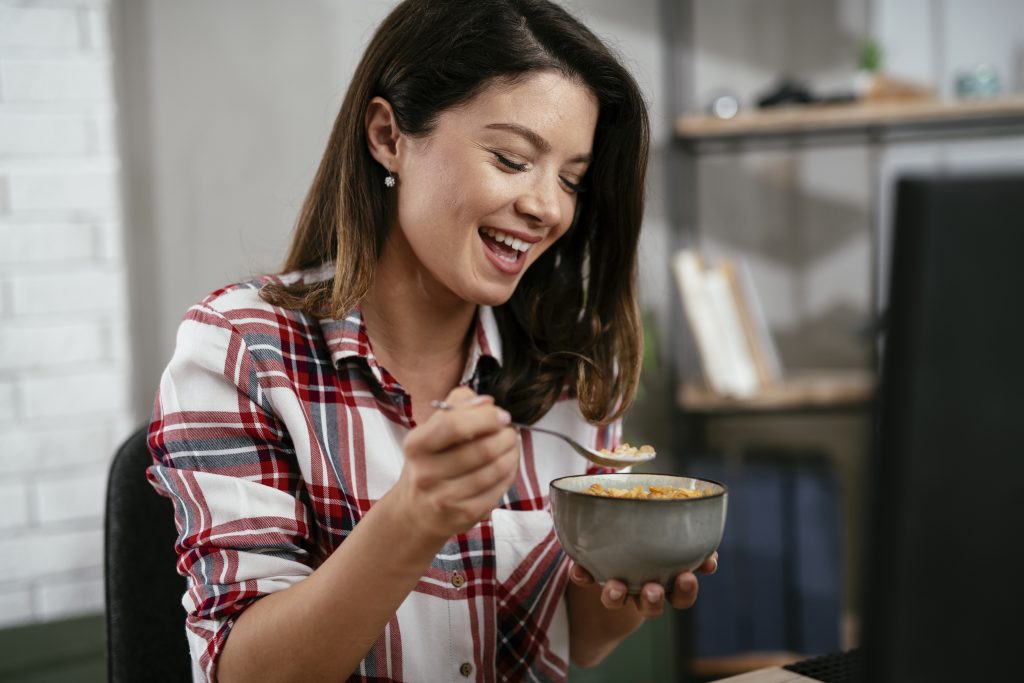 Create a cafe in your break room and bring employees together for lunch. A micro-market solution can encourage employees to stay on-site for lunch and engage with other employees. One idea to increase employee engagement is to have the office choose two employees at random each month to have lunch with each other (the company pays for the lunches). It's a great way to help employees get to know each other and it benefits the company in the long run. Finally, employees will feel more positive about the office environment because they save money in the long run by eating lunch in the break room.
Custom Coffee Services
The business could implement "coffee break Wednesdays" (or whatever day they choose). Employees can get away from their desks to relax, or catch up with others while enjoying delicious coffee or tea.  Through our office coffee service, we can provide custom coffee and tea solutions for your company. Our office coffee service is designed to support employee engagement opportunities one hot beverage at a time. After all, employees who feel a positive connection to the company and other employees are more likely to stay.
Delicious Grab-and-Go Refreshments
Give employees free refreshments! Through our office pantry service, you can show employees that they are valued and appreciated by the company. Employees will feel a positive vibe when they enjoy premium snacks and healthy options such as nuts and fruits in the office. Free refreshments in the office are one of the most cost-effective talent retention tools. This is why it is a popular perk for many top tech companies like Google, Facebook, Apple, and Microsoft.
Modern Vending
It's a turn-off to employees to enter the break room and see outdated, rusted, cash-only vending machines with products they don't want. It's also inconvenient because they may have to leave the office to get refreshments. Our upgraded state-of-the-art vending machines are remotely monitored. Therefore, we know which products your office likes and when to restock them. Plus, our vending machines take credit cards so there is no need to carry cash.
Benefits of refreshments to employee retention for Los Angeles businesses
Refreshments can and should be part of your overall retention strategy. After all, there are many benefits to employee retention in your business.
Improve workplace culture
Boost morale
Increase productivity and revenue
Provide a better customer experience
Reduce the cost of hiring and training new employees
Employee-driven innovation
Refreshments are a tangible benefit for an employee retention plan
In conclusion, offering refreshments in the office should be a part of your retention strategy. It is one of the best tangible and visible benefits that employees will see. It can make employees feel that the company cares about them. This can lead to social bonding, collaboration, and innovation in your office.
For more information about adding office coffee, micro-market, pantry, or vending services to your Los Angeles break room, contact Premier VendGroup at 562-928-1301 or service@premiervendgroup.com. We look forward to working with you!