We can agree that 2021 was a busy year with ups and downs for Los Angeles businesses. But, there was so much to be thankful for, which we shared in our end of November blog. With this year coming to an end and the arrival of 2022, we wanted to share some of the goals that we've set for ourselves. We're big believers in setting our goals and intention for the coming year. After all, it helps us remain focused on what we want to achieve.
Grow our micro-markets 2022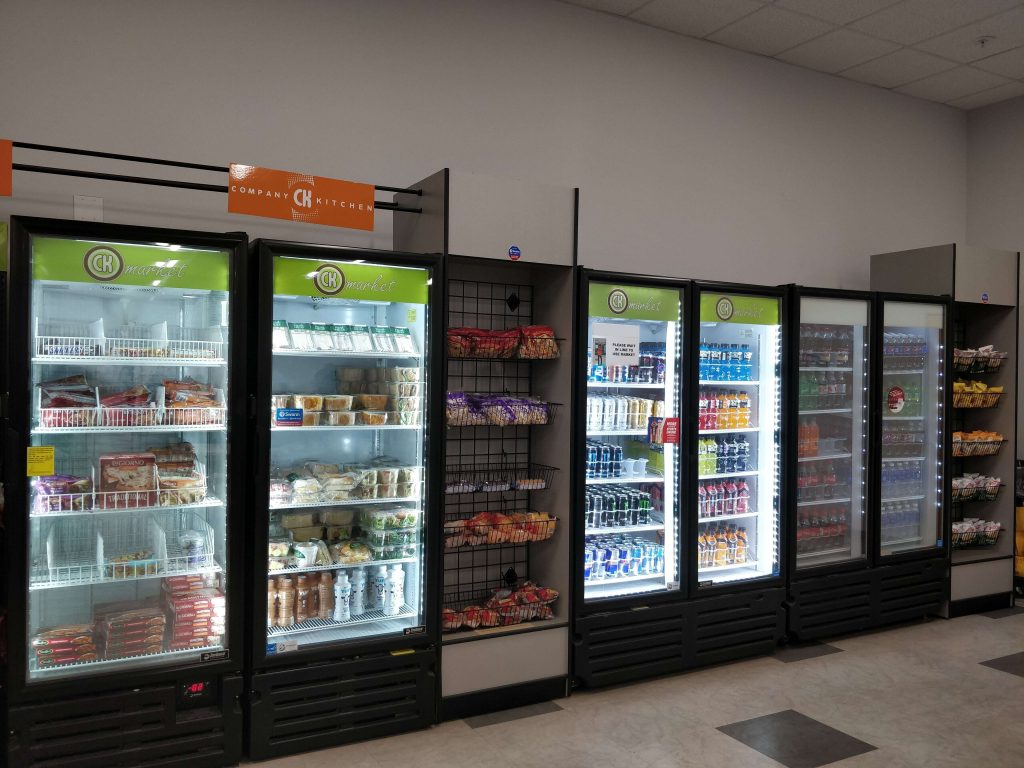 One of our biggest goals in 2022 is to grow our micro-markets. First, we want to increase the number of Los Angeles micro-markets we open next year compared to the number we opened in 2021. We believe more businesses are open to the idea of creating a self-sustained cafe in the break room. More importantly, employees can stay in the office for lunch or snack breaks thereby increasing overall office productivity. Second, we want to optimize the product mix in every market. Our goal is to find the "perfect" mix of products and show our Los Angeles customers that the micro-market is a great option to get fresh food, snacks, and beverages. Ideally, our customers will enjoy the convenience of accessing refreshments in the break room and saving money by avoiding pricey restaurants.
Roll out new products
We are thrilled to bring our customers the latest new products in our micro-markets, Los Angeles vending services,  and pantry service. In addition, we will look at introducing more healthy options. Our team constantly gets feedback from customers on new products they'd like to try. Adding new products such as Tastykake and Ghirardelli Chocolates keep our customers coming back for more. In short, we are laser-focused on getting new products to customers quickly. We are committed to improving the product rollout process so that customers get new products in a matter of a few weeks rather than months.
Office pantry sets you apart
We want to help businesses make their employees feel welcome and comfortable in the office in 2022. Therefore, we're recommending that businesses consider a Los Angeles office pantry service.  It allows you to offer employees convenient free grab-and-go refreshments in the office. And, it will help Los Angeles employees stay fueled and energized during the workday. It's tough to find good talent at this time. However, an office pantry service is a great perk to enhance your recruiting and retention plans, and stand out from your competitors.
Upgrade our fleet of trucks in 2022
Premier VendGroup is always investing in technology. In fact, we upgraded our credit card readers to 4G earlier this year. In 2022, we will upgrade our fleet of trucks to 100% electric. We look forward to the cost savings of not having to add fuel to our trucks. More importantly, we're excited about having a positive impact on the environment. Stay tuned as we'll have more information in the coming year about this announcement.
We eagerly look forward to 2022 and all that it has to bring. We wish you and your family and community a healthy, happy, and safe new year.
Contact Premier VendGroup at 562-928-1301 or service@premiervendgroup.com  for information about our office coffee, micro-market, office pantry, or vending services. We look forward to working with you!