In 2020 we saw a lot of changes around us. The break room was no exception. At the onset of COVID-19, there was so much in the air. But as time has gone on, we've worked very hard to develop stringent health and safety practices. Making the post-COVID-19 break room a safe place for you and your employees. 
Every business in the Los Angeles area has adjusted to COVID-19 in its own ways. Many employers realize that having a post-COVID-19 break room on-site far outweighs not having a break room. Let's dive into a few reasons Los Angeles area employers choose to keep their post-COVID-19 break room open.
Reduces Unnecessary Contact
When your Los Angeles area employees head off-site, there is no way to control the number of germs they are exposed to. Staying on-site actively reduces the number of times your employees have any unnecessary contact. Since our micro-markets are open 24/7, this can even apply to employees working any shift throughout the day.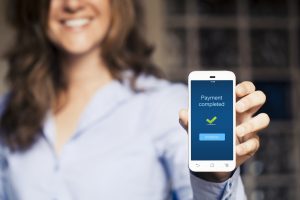 Touchless Options
Touchless has become critical in the post-COVID-19 break room. It has enabled Los Angeles area employees to enjoy break rooms without worrying about coming into contact with unnecessary germs. Your employees will enjoy purchasing their food straight from their mobile phones on our touchless kiosks. We've also invested in technology that allows your employees to order and pay for their coffee and sparkling water straight from their phones. 
Contributes to Employee's Overall Wellbeing 
Micro-markets are the perfect place for your Los Angeles area employees to focus on their well-being. There they can enjoy numerous healthy refreshments that can be prepackaged to reduce unnecessary contact. You can even choose to stock your break room full of immune-boosting snacks such as green tea, nuts, yogurt, and citrus fruit. The break room can also serve as a place for your employees to safely build connections or take a rest – all of which contributes to their health. 
We're excited to support you and your post-COVID-19 break room. For more information, please contact Premier Vending Services at 562-928-1301 or fill out a contact form HERE. We look forward to hearing from you!