As Los Angeles employees continue to come back to the office, more employers have been asking us about stocking healthy vending refreshments in the break room. They are especially interested in snacks and beverages that are low in sugar, fat, and calories. After all, employees love snacking so why not give them healthier options to choose from? We're sharing some of our favorite snacks and beverages that are healthy for employees.
Enjoy the snack break with these healthy vending options
Granola bars
Choose a bar that has fiber, whole grains, healthy fats, and minimal processing. And, look for one that is heavy on protein and you've got yourself a satisfying snack that will boost your energy and get you through the day.
Dark chocolate
How wonderful that you can enjoy dark chocolate without feeling guilty. Bonus points if you have a bar of dark chocolate which includes almonds. Dark chocolate is full of antioxidants and almonds are a rich source of healthy fats. Combined together, you've got a delicious heart-healthy snack. If you're really looking to treat yourself at the office, pair the dark chocolate with a rich cup of java through our Los Angeles office coffee service.
Mixed Nuts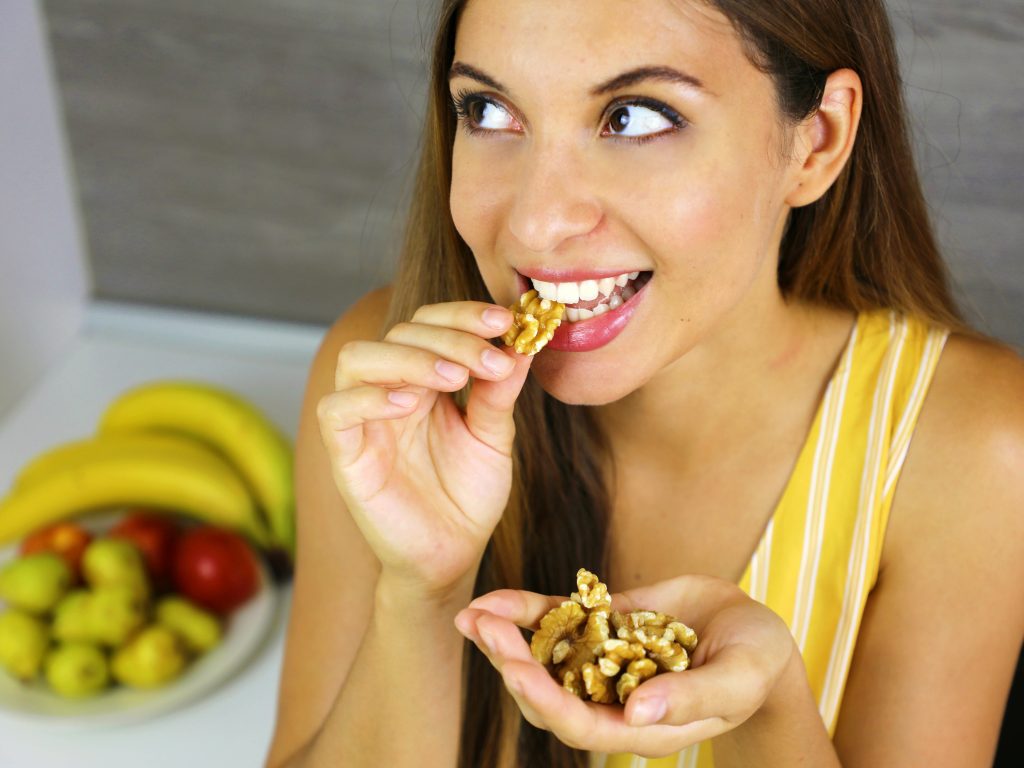 Crunchy, filling, and nutritious. Nuts are a great source of fiber, healthy fats, and plant protein. Plus, you can add nuts to fresh foods such as salads, yogurts, and more for light and healthy meals.
Fruit
Healthy snacks don't have to be complicated.  With our Los Angeles food vending machines, you can enjoy a simple cup of fruit. It contains fiber and minerals and makes for a satisfying snack any time of the day.
Healthy vending must-have beverages
Premier VendGroup offers not only healthy snacks options, but we can quench your thirst with healthy beverage options as well.
Water
Is there a more perfect drink for hydrating than water? It's absolutely necessary for the body because it removes toxins, and helps the body function at an optimal level.
Add Kombucha to your healthy vending machine
This fizzy drink has become more popular over the years. Kombucha is packed with probiotics that promote healthy bacteria in the gut. The bacteria aid in digestion and help the body absorb vitamins and minerals. It's an ideal drink if you're craving more than water. And, you can pair it with a salad from your Los Angeles micro-market for a flavorful and healthy meal.
Orange Juice
Orange juice is a naturally sweet and healthy drink that you can enjoy. You already know it has vitamin C, but do you also know it contains potassium, and thiamin plus calcium? If you need a little boost in the office, a small cup of orange juice will keep you refreshed.
Supporting your Los Angeles office
In short, Premier VendGroup is ready to offer healthy vending refreshments to your Los Angeles employees. In fact, we can customize our Los Angeles vending machines to meet your specific needs.  Just tell us what you want and our team will work with your company to make it a reality. Most importantly, our goal is to support your office's health and wellness goals with healthy refreshments.
Contact Premier VendGroup at 562-928-1301 or service@premiervendgroup.com  for information about our office coffee, micro-market, office pantry, or vending services. We look forward to working with you!